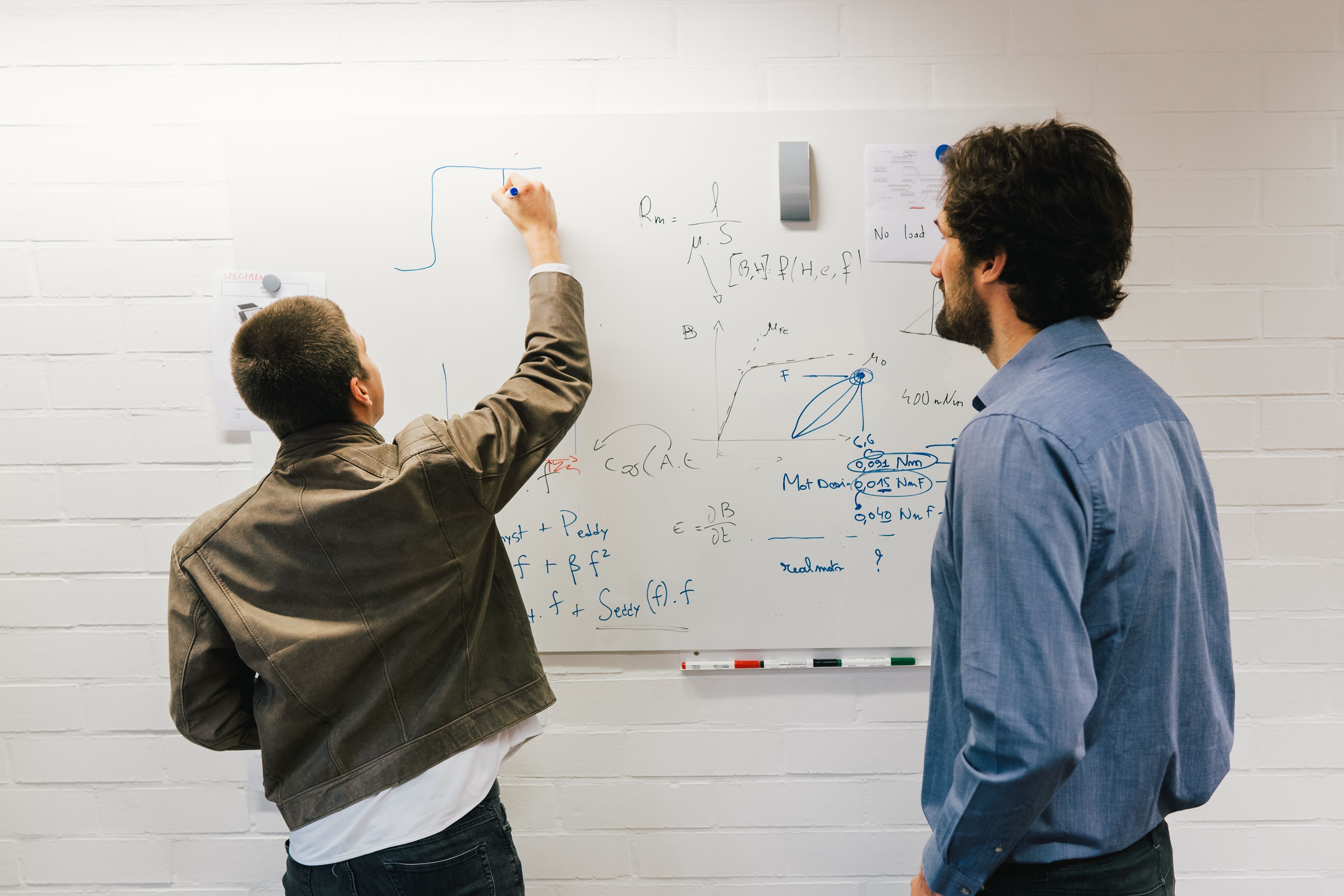 Professor Bruno Dehez spent most of his academic career at the Catholic University of Louvain La Neuve. From student to professor he has always been driven by the possibilities of applying technology to the real world and making a difference as an engineer. 
"I was doing research on linear motors and had to make the windings myself. It's then that I realised that this process was far too elaborate to be efficient. That's when the idea arose of pcb-windings, which is the technology that ended making Mirmex motors so revolutionary. 
I printed them on flexible material and first applied it to lintear motors. As an academic scientist you keep on asking questions and the next logical question was. If this works on linear motors, could we apply it on classical motors too?"
At this point it was all theory so professor Dehez asked young and brilliant student François Baudart to dive into the topic and make a prototype to put theory to practice. 
Dr.François Baudart was destined to become an engineer. 
"I had always had a keen interest in mathematics and physics. As a kid, I had a fascination with Leonardo Davinci and I knew that my real passion was the practical application of science. When professor Dehez asked me to test his theory and build a prototype, I happened to have had some spare research time and took on the work not knowing that this is where we would end up."
The story of Mirmex is closely linked to UCL university and inspires students, Phd-students and professors at UCL today to innovate like a scholar and to think like an entrepreneur. 
With a little luck (and a lot of hard work) that is how university research could end up disrupting an industry.